---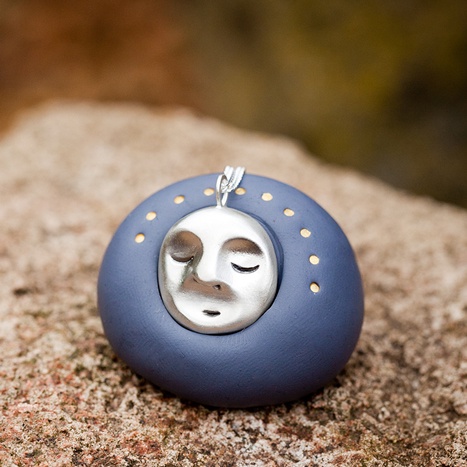 Melly Frank - Meditating Moon Necklace - Large
---
Large Meditating Moon Necklace in sterling
silver by Tasmanian Designer MELLY FRANK.
Inspired by meditation, moons and being in the moment.
Dimensions: Approximately 1.8cm width, 2.4cm length
on a 45cm sterling silver chain.
Each Meditating Moon Necklace comes with a handmade
Sleeping Stone stand so you can display your necklace
and enjoy it just as much when it is not being worn.